Satyendra Pakhalé: Culture of Creation
Design Book – a comprehensive monograph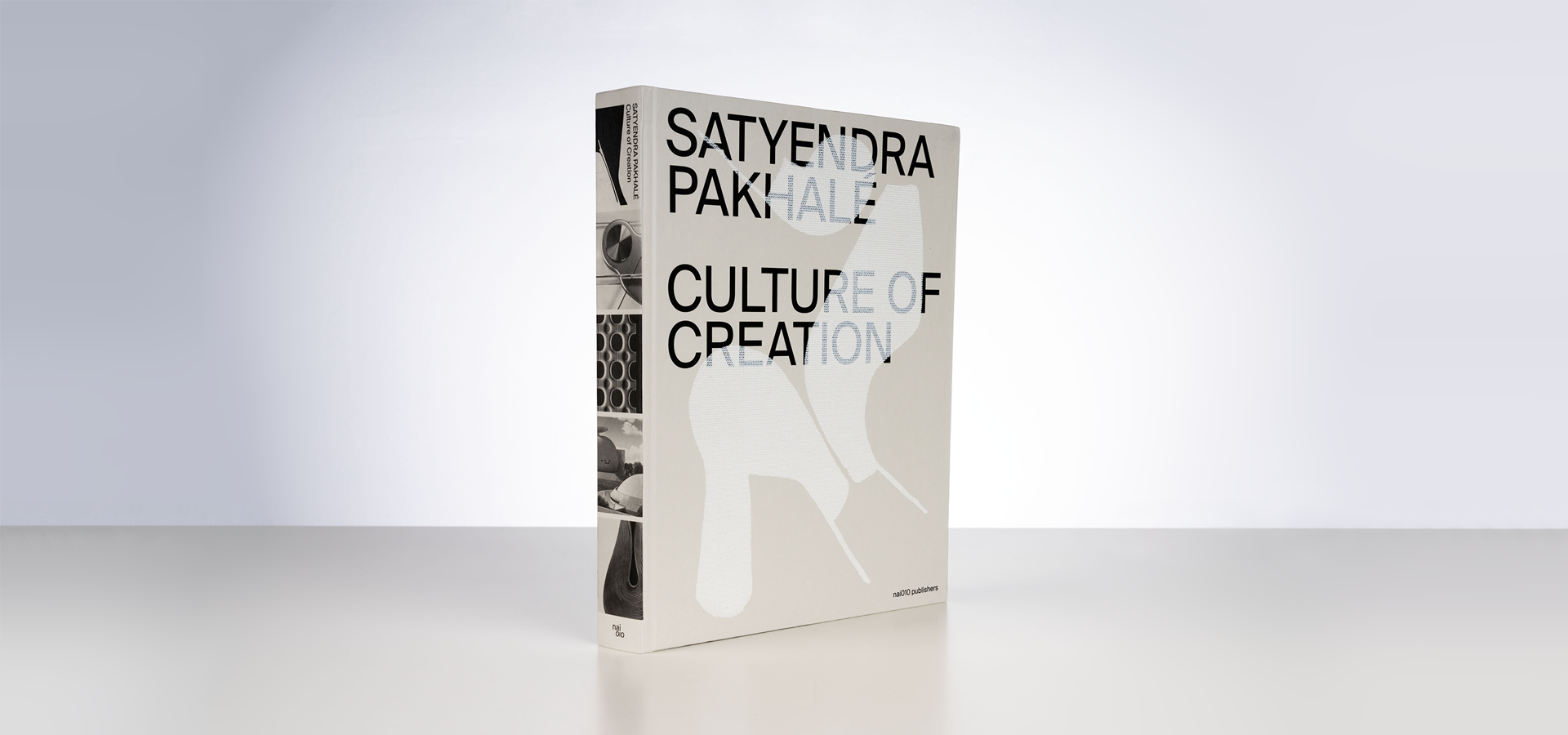 Satyendra Pakhalé Culture of Creation is a publication about design.
It is a critical book which illustrates the designer's world view and intellectual position, and the theoretical heritage underpinning the cultivation of a 'culture of creation'. The monograph aims to initiate a new debate about design and its plurality and diversity in the contemporary cultural context. Through 12 critical essays by prominent design thinkers placing the Satyendra Pakhalé oeuvre into a cultural context including unpublished projects from industrial to architectural design. It brings new facts and facets of design history to attention for the first time challenging preconceived notions such as the legend­ary Ulm Model, the Aristotelian five senses and the common understanding of traditions and cultural background from India. In doing so, the book sheds a new light on 'sensorial design' deeply rooted in contemporary living experience as well as ancient cultures. The objective of the book from the outset has been to encourage an intellectual debate and trigger cross-dis­ciplinary conversations on these relevant topics of our time. It engages with the very roots of the human need to create, to design, to make, to build and bring something into reality.
Satyendra Pakhalé Culture of Creation
€ 49,95
Please contact Satyendra Pakhalé Associates to order a copy of the book.
Contributing Authors
Alberto Alessi, Juhani Pallasmaa, Paola Antonelli, Jacques Barsac, Giulio Cappellini, Aric Chen, Cristiano Crosetta, Ingeborg de Roode, Rene Spitz, Tiziana Proietti, Vittorio Livi and Stefano Marzano
nai010 publishers, Rotterdam, NL | design: Mainstudio | English | hardcover | 22 x 28 cm | 448 pages