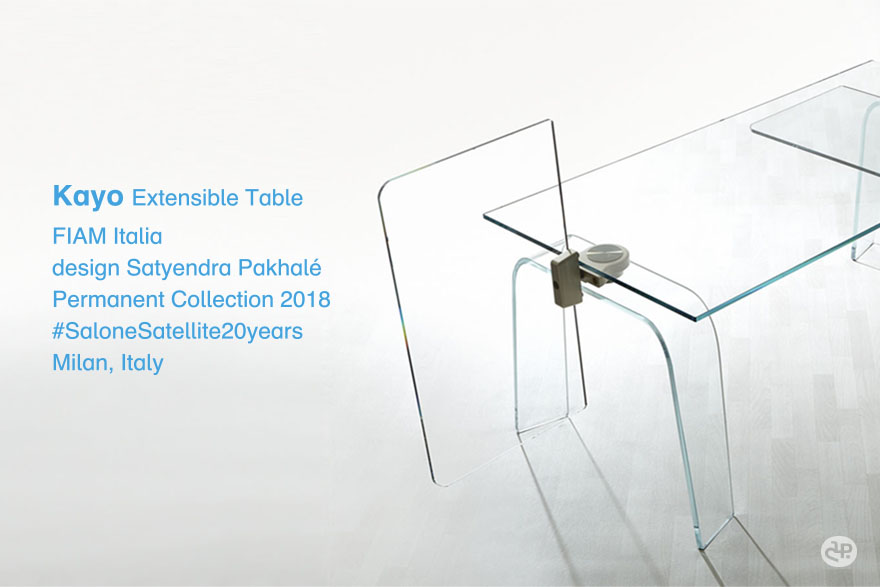 Kayo Extensible Table Permanent Collection 2018 / Salone Satellite 20th anniversary
"I am delighted that the SaloneSatellite Permanent Collection has found its home here at the Legno Arredo Training Centre, in a space dedicated to students and burgeoning talents, and open to anyone wanting to visit. The objects on exhibit may be sources of inspiration and learning, precisely because of having been designed by other young people who made them fuelled by their passion, enthusiasm and desire to win,"
said Marva Griffin, Founder and Curator of SaloneSatellite.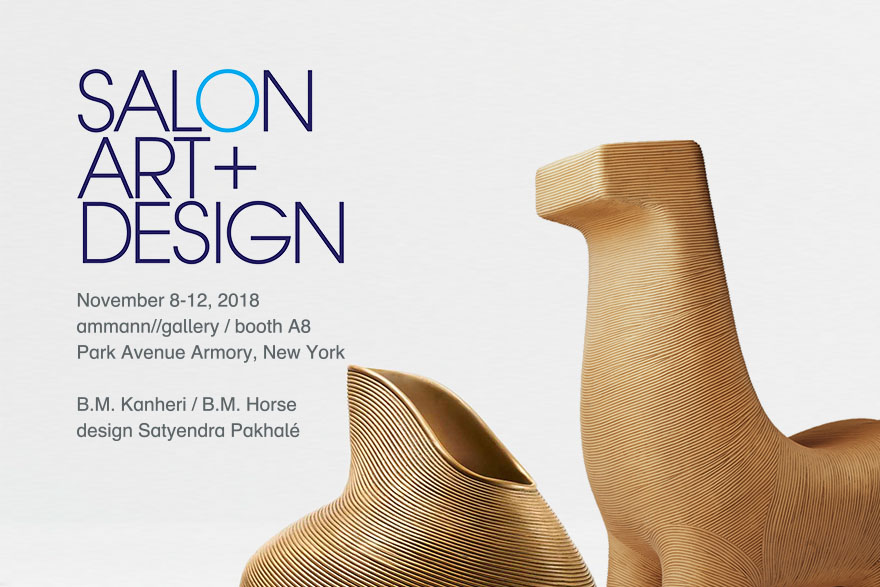 8-12 November 2018 The Salon Art + Design New York
ammann gallery presents B.M. Horse sculpural chair and B.M. Kanheri 3rd Generation B.M. Vases design Satyendra Pakhale at The Salon Art + Design – New York 8 – 12 November 2018 / ammann // gallery / booth A 8 / New York / ammann // gallery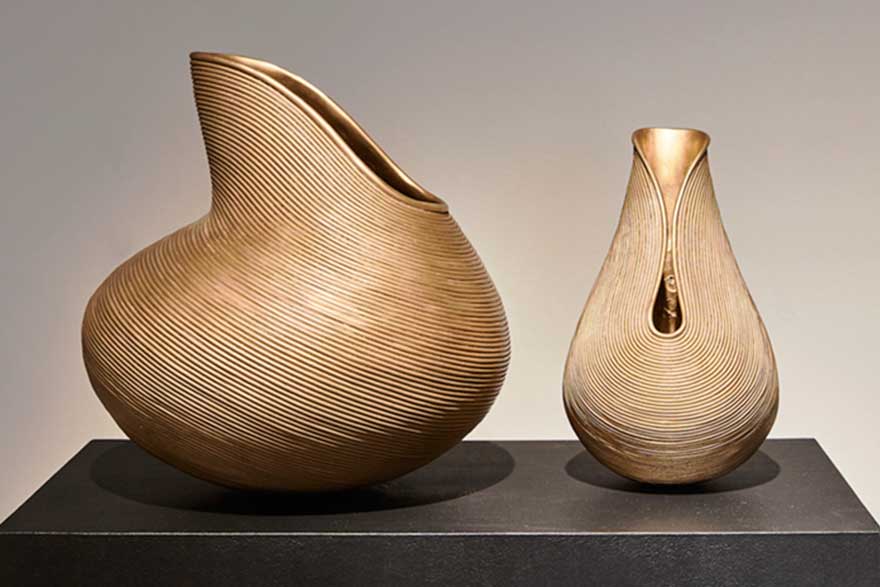 1-7 October 2018 PAD London Art + Design
ammann gallery presents New 3rd Generation B.M. Khaneri and B.M. Karad Vases design Satyendra Pakhale at PAD – London Art + Design 1 – 7 October 2018 / ammann // gallery / booth B 26 / London
ammann // gallery tel +49 221 932 88 03 / us mobil+1 646 5934 270 contact@ammann-gallery.com exhibition open by appointment only office hours mo – fri, 9 am – 6 pm
New 3rd Generation of B.M. Vases
Design Miami / Basel / CH / 12-17 June 2018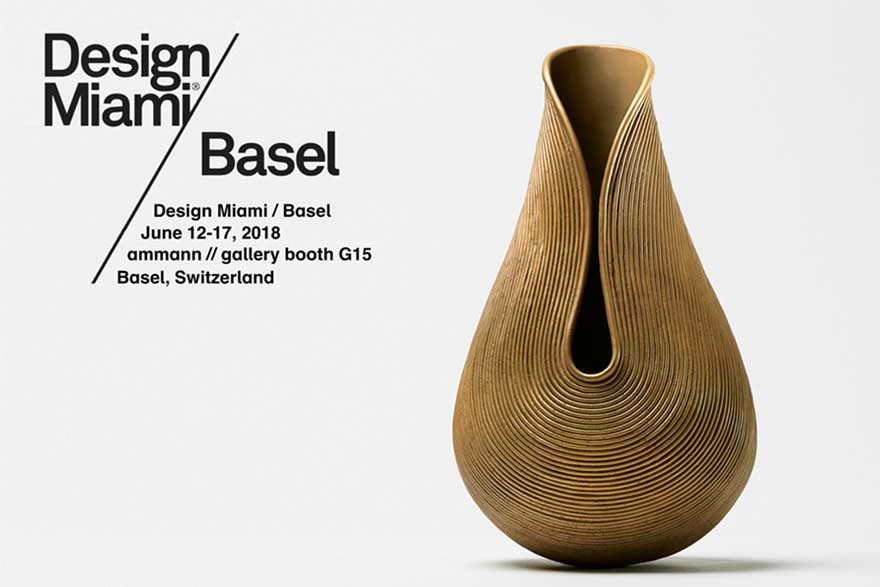 The ammann // gallery presents for the first time at this year's edition of Design Miami/Basel the new 3rd generation collection of B.M. Vases design Satyendra Pakhalé. After the designer's first exploration of the bell metal lost wax casting process in 1998 and the succeeding series of big sculptural pieces like B.M. Horse and B.M. Horse Tables, the new collection consisting of first four vases debuts as a result of Satyendra Pakhalé's ongoing experimentation in creating objects of sensorial quality. The new B.M. Vases collection shown together with the B.M. Horse reflects the ongoing journey of creating poetic analogies that suggest something rather than representing anything.
ammann//gallery / booth G15 / Design Miami/Basel / Basel / CH / 12 – 17 June 2018
'Between Memory and Oblivion – Between Tradition and Innovation' / Nanjing University of the Arts / CN – 2018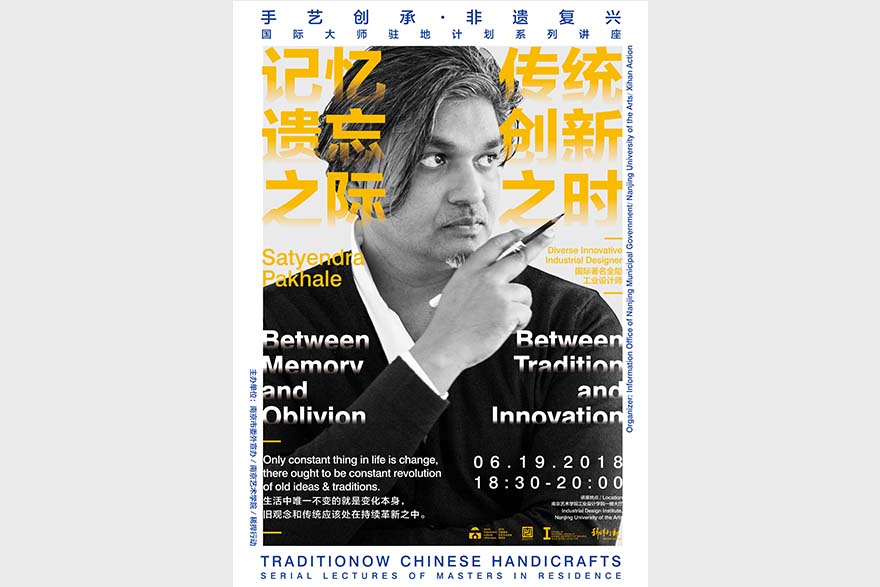 Satyendra Pakhalé is invited to give a public lecture with the title 'Between Memory and Oblivion – Between Tradition and Innovation' as part of Tradition Now Chinese Handicrafts serial lectures of Masters in Residence at Nanjing University of the Arts. 'The only constant thing in life is change, there ought to be constant revolution of old ideas and traditions.' Satyendra Pakhalé
Creation is between memory and oblivion
"Being a designer one is always thinking of the future, but also always connect to the past. We need the past because we need memory – but we also need invention and innovation. In some way we have to be grateful to tradition, as Indian living in the world – I am very grateful not only to Indian traditions but also several traditions from various cultures. However, I am ambivalent to traditions. At the same time I hate traditions. I am not a traditionalist. Excessive tradition can kill you – literally could paralyse one's faculty to dream. We need a kind of balance between gratitude for the past, desire for invention and curiosity for the unknown. The poet Luis Borges said something beautiful about creation, "Every creative work is somewhere between memory and oblivion. One remembers things but also one forgets things. As one forgets – that leads to oblivion, then there is a space in which one can invent something new." Unless we throw way the deadwood of the past as John Dewey used to say we can not create a meaningful future." Dead wood from the past "Every society gets encumbered with what is trivial, with what is dead wood from the past and what is positively perverse. As a society becomes more enlightened, it realizes that it is responsible not to conserve and transmit the whole of its achievement, but only such as makes a better future society." Dr. John Dewey
Public Lecture Satyendra Pakhalé / Cultural Nomad /萨天德拉·帕卡雷 Nanjing University / Industrial Design Institute / Nanjing Art University / Nanjing / China 15 Huju N Rd, Gulou Qu, Nanjing Shi, Jiangsu Sheng, 210003 Tuesday19 June 2018 / 18:30 h – 20:00 h
Talk and Discussion on Design in Blockchain
Shanghai / CN – 2018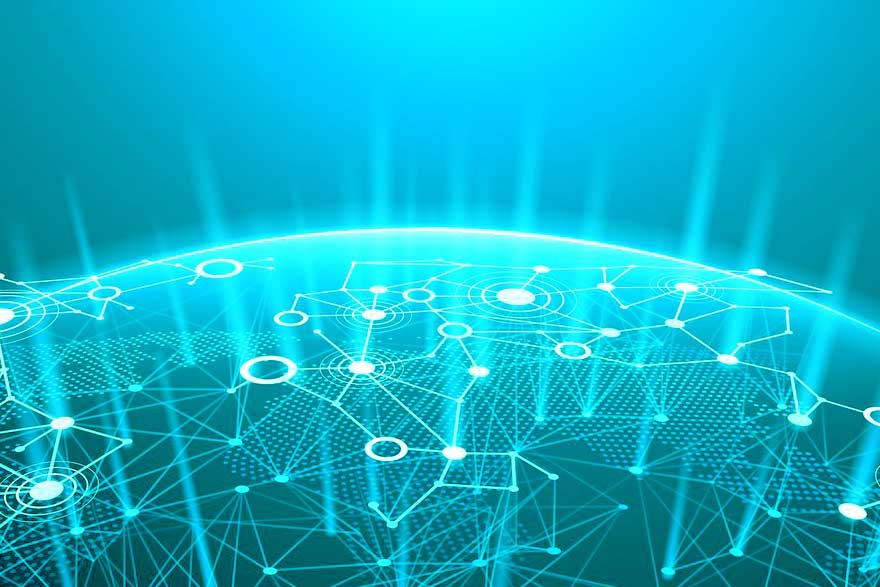 The DAOONE Blockchain community which is the first fully distributed autonomous organization in China will organize a meetup event on 'Blockchain Technology and Design' on Friday 15 June 2018 at the WeWork Coworking Space 'Nanjing Xi Lu' Shanghai. Satyendra Pakhalé will share his thoughts on design in blockchain and present in this context some of his recent design works. Charlie Hu, co-founder of DAOONE community will share his insights about blockchain technology and the vision of DAOONE. We look forward to an informative, interactive and insightful meetup event with people from various fields such as technology, design, investment, education, Blockchain technology and more.
Satyendra Pakhalé talk on 'Thoughts on Design in Blockchain', Friday 15 June 2018 / 18:30 h – 20:30 h / free admission
WeWork Coworking Space 'Nanjing Xi Lu'
819 West Nanjing Road, 3rd floor
200001 Shanghai / CN
https://www.wework.com/nl-NL/buildings/nanjing-xi-lu–shanghai–31
Satyendra Pakhale contribution / 100 x 100 Achille Castiglioni / Anonymous Objects – 2018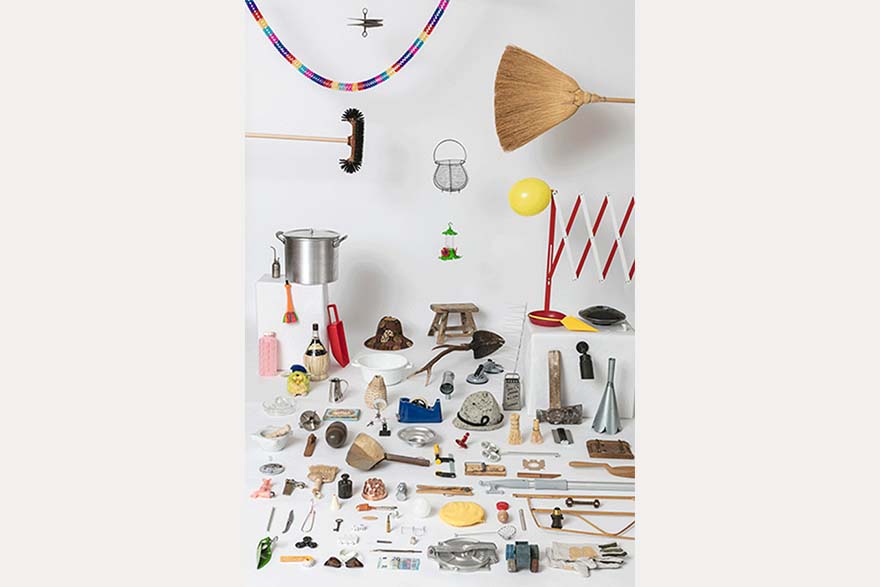 Happy to share Satyendra Pakhale contribution 'Channapatha wooden top' to the exhibition 'Anonymous Objects' by 100 invited designers from around the world to celebrate the 100th Anniversary of Achille Castiglioni, on show from 16 February – 30 April 2018 at Fondazione Achille Castiglioni. Playing with 'Channapatna Wooden Top' brings a smile to the face and reminds me the curious smile that was so unique to Achille Castiglioni who showed us how to invent the everyday life with factual intuition and irony. Wish you Happy Happy 100th Birthday Achille!
With joy, Satyendra Pakhalé
Channapatna Wooden Top – I like the universality of this wonderfully basic yet profoundly philosophical object – Top. For many centuries now Channapatna Wooden toys and Tops made in ivory-wood and lacquered in child safe vegetable dyes in vivid colours near Bangalore, India.
Satyendra Pakhalé / 50th Birthday Celebration – 2018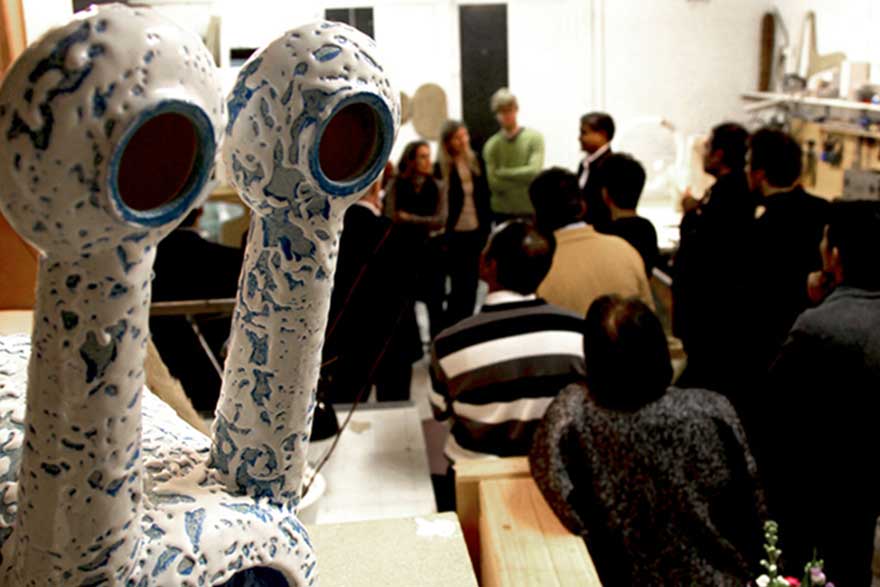 25th Anniversary Vos & Partner / Sustainable Developments – 2018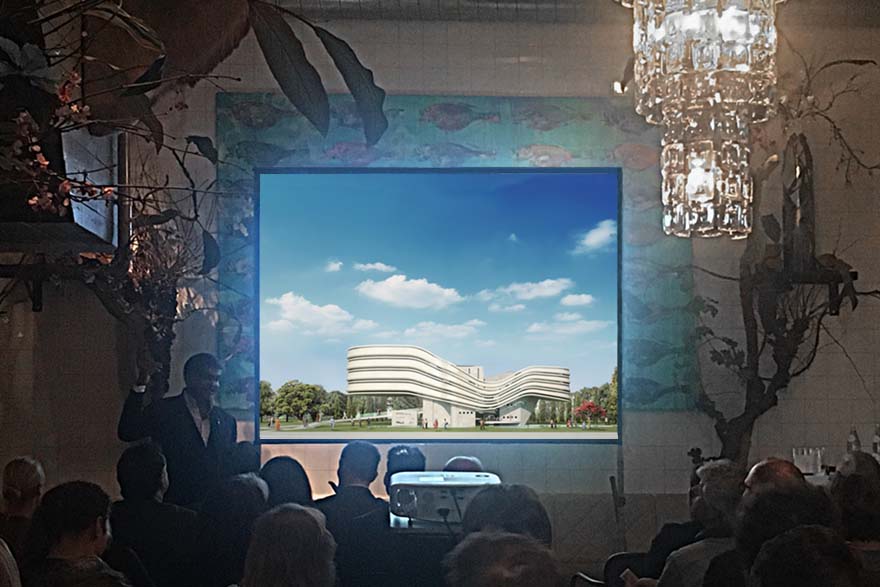 Satyendra Pakhalé is invited to speak about his architectural projects and Sustainable Developments in India, Switzerland and the Netherlands at the25th Anniversary of Vos & Partners Organisatie Adviesbureau celebration.
More than 100 architects, developers and professionals joined the presentations including the project Just Diggit on 31 January 2018 at Restaurant Las Palmas Rotterdam.
Vivere il bagno / TUBES radiatori / Showroom / Milan / IT – 2017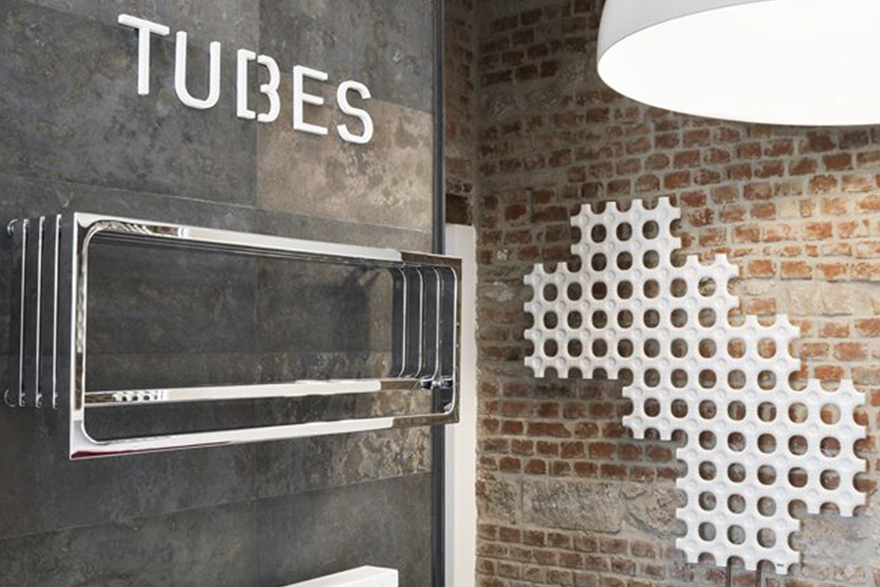 Presented at Vivere il Bagno showroom in Milan, one of the Elements' Collection Star – add-On Radiator design Satyendra Pakhalé for TUBES Radiatori.