On the occasion of the 50th Anniversary of Industrial Design Centre on 8 January 2020 Satyendra Pakhale was awarded the 'Distinguished Alumnus Award'. The award is given to IDCian who has created design awareness, mentored and stood his own ground 'for a considerable amount of time'.
In the acceptance speech read by Salik Ansari Satyendra Pakhalé highlights IDC's foundation being Ulm Design Model and condems the JNU attack at Jawaharlal Nehru University, New Delhi, India.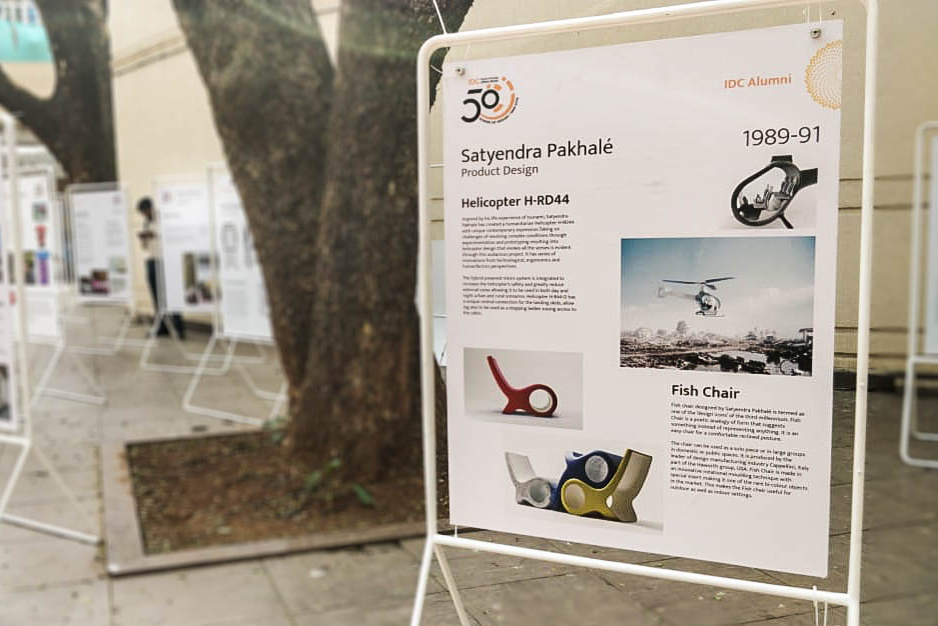 The acceptance speech
Thank you, I am humbled and honoured to receive this award. Sorry that I can't be with you today, but I have chosen Salik Ansari a next generation talented IDCian to receive the award on my behalf.
We all know, IDC has a great heritage, being founded on the legendary 'Ulm model'. In 1989 – the year IDC celebrated its 20th anniversary with wonderful event called 'Ulm and After', the same year I started at IDC. Nationally design was still in a state of infancy.
Now 30 years after with wide ranging contribution of fellow IDCians the idea of 'design and modernity' is self evident – but, somewhat ironically, the world and particularly India has become more polarized.
Design is a means, by which we articulate the human interactions with each other. On this occasion – on the 50th anniversary of IDC, it seems more urgent to recall the very reason why Ulm School of Design was founded in Germany.
The foundation of the Ulm School of Design was motivated by the desire to make the world more humane and hospitable. How designers would contribute to the development of society to prevent any repetition of the destructive insanity of Nazism was central to the 'Ulm School of Design' – as it was to no other school.
It is essential to recall that the 'Ulm model' is at the foundation of IDC in Indian context. We as a plural unique society still have to achieve that 'social modernity'; it is evident in last day's inhuman awful incidences at JNU.
Long live 'Ulm Design Ethos' and long live 'IDC'!
Thank you very much.
Satyendra Pakhalé